About Us
---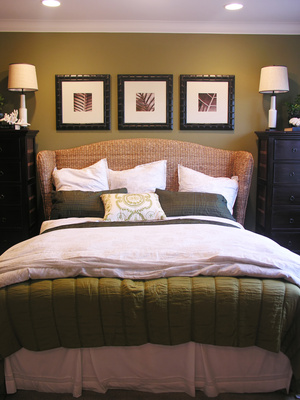 White Heather Estates are independently owned and operated and have been successfully selling and letting residential property for our clients in the Ellesmere Port and Wirral since 1992.
We provide a first class comprehensive service to our clients at very competitive rates
.Our team of dedicated staff have extensive knowledge of the local market place, many years experience and a uniquely friendly, personal approach to the sale or purchase of your home.We never lose sight of the fact that your property is your most important asset.
Benefits of using White Heather Estates:
Guild of Professional Estate Agents Member
Selling, moving or buying?
You could achieve a far better result buying or selling through a Member of The Guild of Property Professionals.Delivering the widest marketplace, exposure and choice of property for sale
Almost every seller becomes a buyer elsewhere and that's why Guild Members work together - to maximise exposure and exposure...of properties to buyers and buyers to properties.
Our information technology networks people with property and, by using a Guild Member, you have exclusively accessed the power of a network of property experts... working together to serve you better.
Everything we do is designed to deliver you the widest choice, the best selection of property for sale - presented professionally to the widest marketplace... to ensure you really do achieve a far better result buying or selling your home through a Member of The Guild of Property Professionals.
Our Promise
We have no long, fixed term contract - if we don't do what we promise,
then you can terminate the agreement.
We are passionate about property and our business and
we genuinely want to sell your property and make your next move as stress-free as possible
Fast Service
By using digital photography and advanced software we can produce property details complete with Home Information Pack ,colour images, Floor Plan and virtual tour of your property within hours of taking the property on the market.
Marketing Material
An attractive set of particulars with as many pictures as your property deserves, in portrait or landscape format, in A4 size. These will be sent out to suitable potential purchasers on our waiting list and given to the many visitors that we attract to our offices.
Equally attractive and informative window cards will be displayed in our High Street shop window in the centre of Ellesmere Port.
We advertise your property on all major property portals - global advertising at its best, 24 hours a day, seven days a week.
Regular colour advertising in the local newspapers, giving a buying audience the benefit of shopping from their arm chair. The unique features of your property will be clearly stated in bold print and nicely boxed with one or more photographs.
Mortgage Advice
In today's turbulent market it's hard to know which way to turn to find the right mortgage. That's why White Heather Estates has joined forces with L&C, the UK's leading no fee mortgage broker to offer you free advice about the best mortgage to suit you. L&C's advisers have extensive mortgage expertise and can help first time buyers, home movers, buy-to-let purchasers and those looking to remortgage. You can speak to one of our advisers now on 0843 221 1717, or request a call back here.

Flexible Advertising
We change the way we advertise your property in the newspaper on a regular basis, so that readers won't get bored with the same old description. Your property has a new story to tell every week! (And if the weather changes drastically, we will even take new photographs).

For Sale Boards
We always recommend that you have a For Sale board in a prominent position outside your property. Everybody in your neighbourhood including the postman, functions as a powerful network, attracting wide interest. Word goes around and most people find their next home by driving through the area and spotting the For Sale board. Potential purchasers can easily locate and concentrate on your property rather than others that are for sale in your street. This is particularly important when they are coming to view your property for the first time. Viewers will understand that you are serious about selling when they see your board.
Mailing Lists
As soon as your house goes on the market, we contact the people on our waiting list by email, SMS and telephone so that they know about your property straight away.
Virtual Tours
We offer virtual tours and floor plans of your property which are available on all our websites - an excellent tool to show your property to potential buyers who might not otherwise have looked closer.

High Street Location
Our offices are in a prominent position in the middle of Ellesmere Port .

Web Statistics
We are able to give you website statistics on your property and therefore give you factual data on how many potential purchasers are looking at your property - a very useful tool for us to monitor the interest your property is creating.